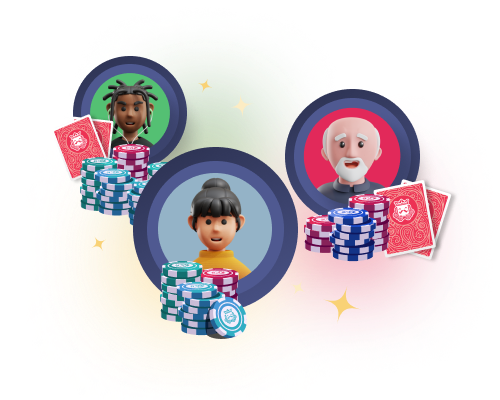 How to Play Multi-Table Poker Tournaments for Free at Replay Poker
Poker MTTs are knockout competitions, meaning eliminated players can't simply get more chips and keep playing. What's more, the blinds rise at set intervals during a tournament, so it's not possible to simply wait for good hands; it's important to try and build a big stack however you can.
Every entrant pays a set tournament fee to take part, so the cost of playing a tournament is very clear and you won't find yourself in a position where you might lose more chips than you planned to spend.
Eventually one player has all the chips: they're the winner and are awarded the biggest prize, but multiple players win prizes – usually the top 15-20% of the field.
MTTs are available in every poker format we offer, and at a wide range of different stakes, so you're sure to find one you want to play starting soon.
Just head to the 'Lobby' and hit the 'Multi-Table Tournaments' tab. You can filter by game type, buy-in, betting limit and more, to make sure you find the perfect tournament for you.