Royal Hold'em is an action-packed variant of poker, with big hands clashing time and again. That's because, in this game, only tens, jacks, queens, kings and aces are used in the deck. It's not uncommon to make a royal flush (it's the only possible flush) or quads, and you'll need to remember that holding two aces is not necessarily something to get as excited about as you would in Texas Hold'em.
Replay Poker is committed to putting on free poker games for everyone, and we're one of only a few places online where you can enjoy the thrills and spills of Royal Hold'em poker.
How to Play Royal Hold'em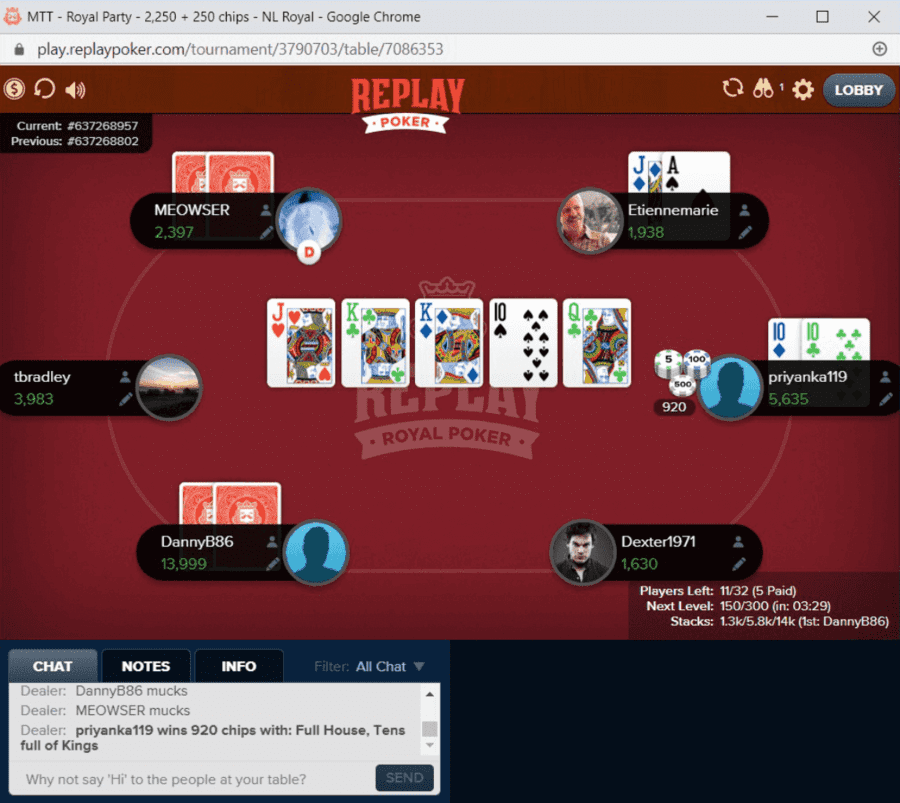 With only 20 cards in the deck, a maximum of six players can sit at a live Royal Hold'em table. In theory, an online game could seat seven players because there are no 'burn' cards to discard before the flop, turn and river, but the tradition of six players remains in the online arena.
Each is dealt two hole cards that only they can see, and this is followed by a round of betting. The dealer then puts out three community cards, the flop, followed by another round of betting, which is repeated after the turn and river card.
If by then, more than one player remains in the pot, there is a showdown, and the dealer determines which player has made the best five-card poker hand from any combination of their own two cards and the community cards. Normal poker hand rankings apply.
Royal Hold'em Strategy
A straight is highly likely in Royal Hold'em because only tens to aces are used. That means if you've made a straight on the turn, the chances are it will be beaten by a full house on the river, or the board will make a straight, too, for a split pot. Royal flushes are far more common (and getting one on Replay Poker won't count towards your Replay Poker Achievements), so you'll need to adjust the values of your hands accordingly.
If you can work out your pot odds and count your possible outs, you'll see drawing to a full house or even quads are a regular occurrence. Why not give Royal Hold'em a go and see for yourself? It won't cost you a cent.
Royal Hold'em Promotions and Leaderboards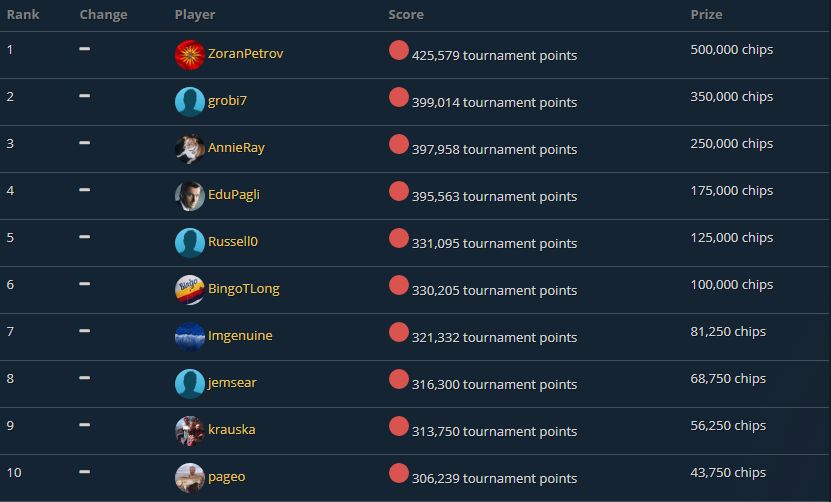 Enjoy Royal Hold'em ring games, Sit'N'Go tournaments and multi-table tournaments, all of which count towards Replay Poker's excellent and keenly-contested weekly and monthly Leaderboards. Watch out also for any bespoke Royal Poker promotions,guaranteed Prize Pools and bonus chips!
There's a thriving poker community at Replay Poker, so remember you can visit the poker forums for interesting discussions about the wonderful game and get plenty of support from other players. Be sure to sign up to Replay Poker and enjoy the best free online poker experience.