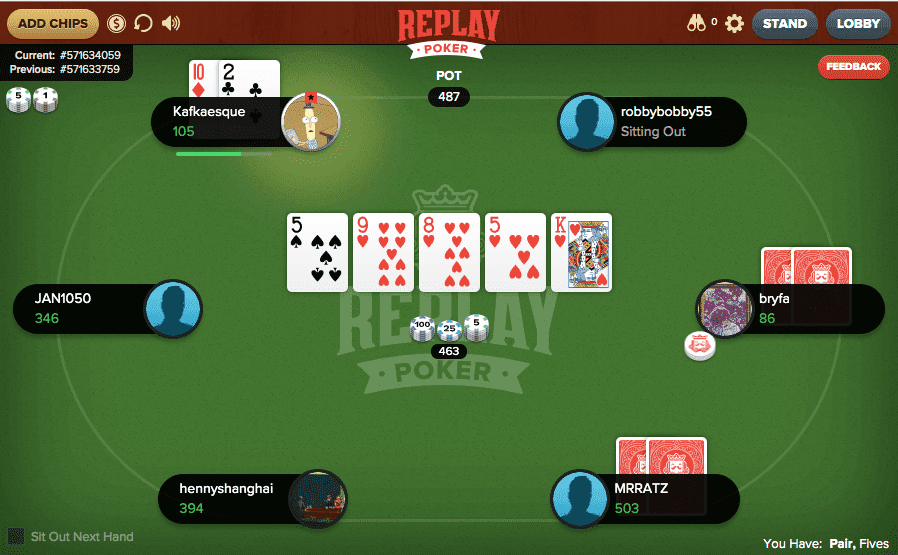 Again, if more than one player survives, a final card, called the river, is dealt face-up in the middle of the table. A concluding round of betting takes place, followed by the showdown to decide a winner if more than one player remains.
At showdown, the strongest poker hand wins. Even if two players have hit two pair, the highest of the two pairs wins. If both players have the same two pair, the deciding factor is who has the highest fifth card. In rare circumstances, both players are deemed to have the same hand, and they split the pot. Higher straights and flushes beat lower straights and flushes. Aces can be high or low.
If you've got this far, you're now able to tell anyone who asks how to win at Texas Hold'em.
There are different game formats you can play. There are tournaments, where everyone enters with the same number of chips, and the last player standing wins. In tournaments, the blinds steadily increase at set levels so that the stakes rise and short-stacked players become at risk and potentially eliminated.
Or you can try ring games, where you sit down with a capped amount of chips and simply play the same blind level in relation to that cap. You can play for as long or as short as you like – you can simply get up and leave at any point. You may have more chips than you started with (consider that a win!), or you may have fewer. Perhaps you lost them all and bought back in again.